Home
» Rope Hammocks, Fabric Hammocks, Hammock Chairs, Hammock Combos, Hammock Stands Set
Hammocks
Since 2006 year, Maxtech as a professional leading supplier of hammocks and hammock stands in China, we focus on manufacturing various hammocks (includes rope hammocks, fabric hammocks, hammock chairs, hammock combos etc), frames, stands and accessories, direct from our factory to your door, making it as easy and flexible as possible for our customers to buy. We closely monitor all aspects of our operations including quality control and assurance, shipping and logistics, ensuring that the highest standards are met at all times. Our product to be seen in the most retail outlets, supermarkets and department stores overseas.
Maxtech offers a wide variety of hammocks products direct from FOB China prices. If you are a wholesaler and currently get products from another source, maybe you should consider or purchase our products to save you money. Usually if you have a specific product photos or drawings, includes sizes, materials, color, etc. We will provide the quotations within 24 hours. Many products have the stocks, and the samples can be sent within 1-3 days. We look forward to hearing from you, get more informations to Email: info@hammocks-china.com
Sample Policy:
If you have a Express account and agree to pay the courier freight. We can supply some free samples (total value under USD $5.00 dollars). If the total value of samples is more than USD $5.00 dollars, we will charge the sample cost and courier freight, then send the samples to you after receipt of your payment.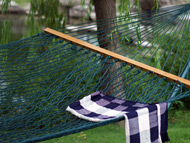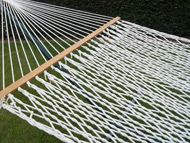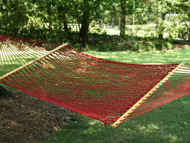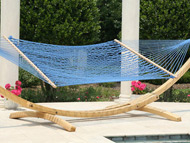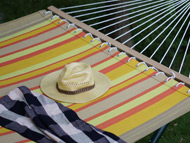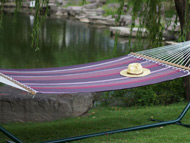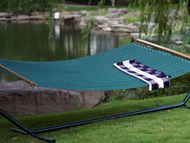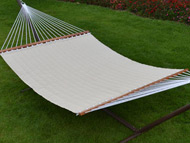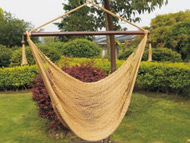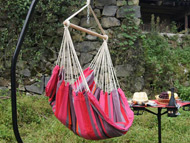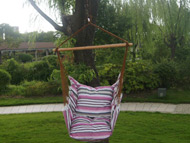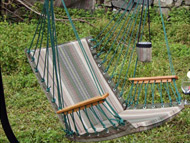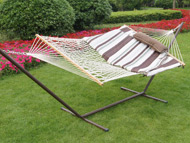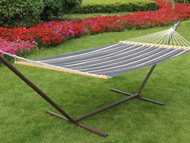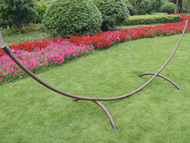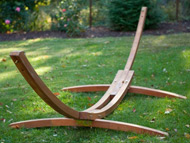 The hammocks are the sling of suspended between two points, such as trees, post or stands. It's mainly made of the fabric or rope (cotton, nylon, polyester) materials to creating a cloth/fabric panels or rope woven network. The hammocks are widely used for aboard ships sailors, explorers travelling, soldiers perform tasks, people camping trips, indoor/outdoor leisure and relaxation. Maxtech provide a wide variety of hammocks according to customer requirements. There are designed specifically for backpacking (include mosquito netting and nighttime storage pockets), for short-term travel or daytrips (made by thin and lightweight materials), For camping (made of sturdy nylon fabric with use ripstop techniques to improve durability, and can be provide a mosquito net and storage pockets), for indoor/outdoor leisure and relaxation of hammocks combos (include self-standing of metal or wood structures to support the hammocks). We offer customized hammocks service, includes sizes, colors, materials, shapes, stands and so on.
Note: Medical research suggests the gentle rocking motion of the hammock allows users to fall asleep faster and sleep more deeply compared to a traditional stationary mattress.