About Us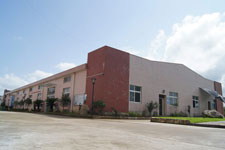 Maxtech is a professional manufacturer of indoor and outdoor hammocks in China. We focus on manufacturing stable and high quality hammocks, and we can supply various stable quality hammocks, hammock chairs, hammock combos and stands for our customers. We also support customizable manufacturing or OEM service. Our experienced team of project managers, engineers and QA specialists to manage manufacturing projects and ensure product quality from demand to delivery. Our company has good cooperation with customers in the USA, Canada, UK, France, Italy, Japan, Australia and other more than 20 countries and regions worldwide.
Since 2006 year, Maxtech as a professional leading supplier of hammocks and hammock stands in China, we focus on manufacturing various hammocks, frames, stands and accessories, direct from our factory to your door, making it as easy and flexible as possible for our customers to buy. We closely monitor all aspects of our operations including quality control and assurance, shipping and logistics, ensuring that the highest standards are met at all times. Our product to be seen in the most retail outlets, supermarkets and department stores overseas.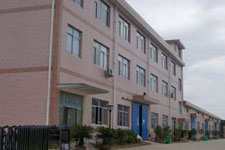 Factory Introductions:
Established: October 2006
Factory Acreage: 6000 m²
Production Staff: 150 person
QC Staff: 10 person
R&D Staff: 15 person
OEM Experience: 6 Years with independent R&D and design capability, standardized production processes, stable supply and buyer label offered
Monthly Capacity: 20,000 pieces
Certificates: ISO 9001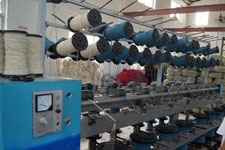 Quality Control & Technical Support:
Consisting of more than 180 responsible qualified engineers and production staff members, our QC department is controlled directly by the General Manager. Every QC member has received professional trainings. The quality control system covers every processing stage from initial material inspection to final functional quality control according to ISO 9001-compliant standard. Our products completely conform to the international standard (ISO) and other advanced industrial standard.
We perform each step from products design, selection of raw materials, fabric weaving, assembly and package. We quality control over the complete manufacturing process allows Maxtech experts to inspect every stage, right up until delivery. And we have taken every possible measure at every step in our procedures to ensure that quality is our hallmark.
(1) Utilizes in-house Quality Control departments in our factory.
(2) Every shipment is tested to ensure absolute conformity with local standards and regulations.
(3) Manufacture is independently audited by major retail organizations.
(4) ISO 9001 Certificates
Custom Manufacturing Service: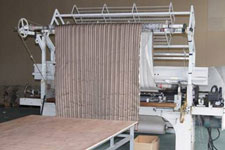 Maxtech provides customized hammocks manufacturing and OEM services. And our engineers will provided suggest according to design drawings or customer requirements.
1. Send us the drawings, photos or product details (materials, color, size, quantity and special requirements).
2. Given quotation based on your requirements. We could discuss over emails or phone calls to improve the design, drawings, dimensions and materials, package and shipping.
3. Sample confirmation: send the prototype or samples for you to confirmation.
4. Mass production: move to mass production after your confirm to the prototype or the samples.
5. Delivery: Flexible delivery (delivery to your port, to your door, or directly to your clients)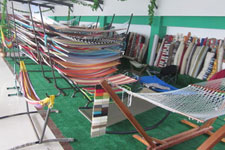 Our Advantages:
1. Low cost implementation and cost control: Compared to US and Europe factories, China more than 30% cheaper.
2. With 10 years of manufacturing experience and the working experience of workers more than three years.
3. Good communication: English-speaking and specialist international trade processes and standards.
4. One-stop Service: we manage manufacturing, QA, custom clearance and ship products from China to your port, to your door, or directly to your clients.