Rope hammocks with a great selection of traditional cotton rope or polyester rope. The cotton rope hammock weave gets the lead in comfort as the rope will stretch and contour to the body. The polyester rope hammock is more durable and withstands high humidity, salt water air and UV rays. Choose to cotton hammocks as a good choice for cool wooded yards and peaceful nights, and polyester hammocks will be better choice for beach houses and oceanside properties...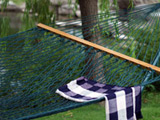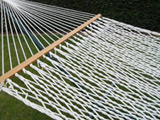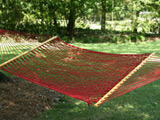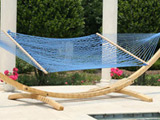 The cotton fabric hammock made out of 100% fabric cotton or polyester. Hammock can be hung between two trees using a tree strap or a tree hook, and it also can be fit on to metal stand or wooden stand. The fabric hammocks are offered various options such as single/double person use. Our factories follow a good system to maintain quality of the products. Products are tested for safety and other factors at international laboratories before they are shipped out...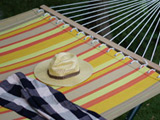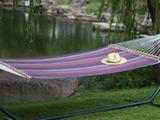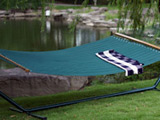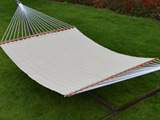 Our hammock chair and hammock swing have a softer feel and are more weather durable than similar cotton hammocks. And the materials have the added advantage that they will not rot, mold or mildew. The spreader bar is tropical hard wood with multiple coats of marine varnish to protect it against the elements. We use quality materials and provide ample dimension combine to make this hammock chair the most comfortable seat in the indoor or outdoor...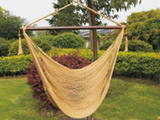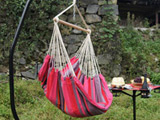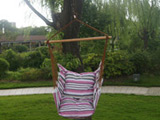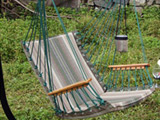 The hammock combos consists of hammocks, stands and accessories. It is the most popular indoor or outdoor relaxation and entertainment products, and there are widely used in lawn, garden, swimming pool, beach, living room and so on. Maxtech provide a variety of hammock combos for your choice, and we support customized manufacturing service, includes: size, materials (polyester, cotton), color, stands (steel, wooden) and so on...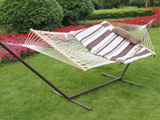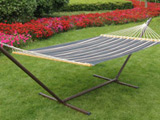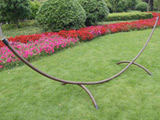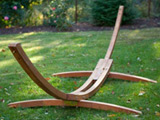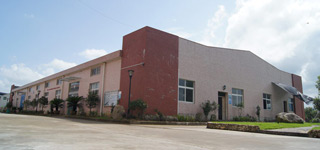 Maxtech is a professional manufacturer of indoor and outdoor hammocks in China. We focus on manufacturing stable and high quality hammocks, and we can supply various stable quality hammocks, hammock chairs, hammock combos, stands and accessories direct from our factory to your door, making it as easy and flexible as possible for our customers to buy. We closely monitor all aspects of our operations including quality control and assurance, shipping and logistics, ensuring that the highest standards are met at all times. Our product to be seen in the most retail outlets, supermarkets and department stores overseas. Our company has good cooperation with customers in the USA, Canada, UK, France, Italy, Japan, Australia and other more than 20 countries and regions worldwide.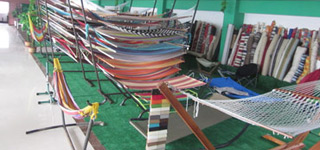 We also support customizable manufacturing or OEM service. Our experienced team of project managers, engineers and QA specialists to manage manufacturing projects and ensure product quality from demand to delivery. If you have a specific product photos or drawings, includes sizes, materials, color, etc. We will provide the quotations within 24 hours. Many products have the stocks, and the samples can be sent within 1-3 days.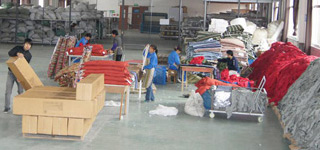 Company: Maxtech Manufacturing Limited
Tel: +86 577 8227 0315
WhatsAPP: 0086 13681876238
Email: info@hammocks-china.com